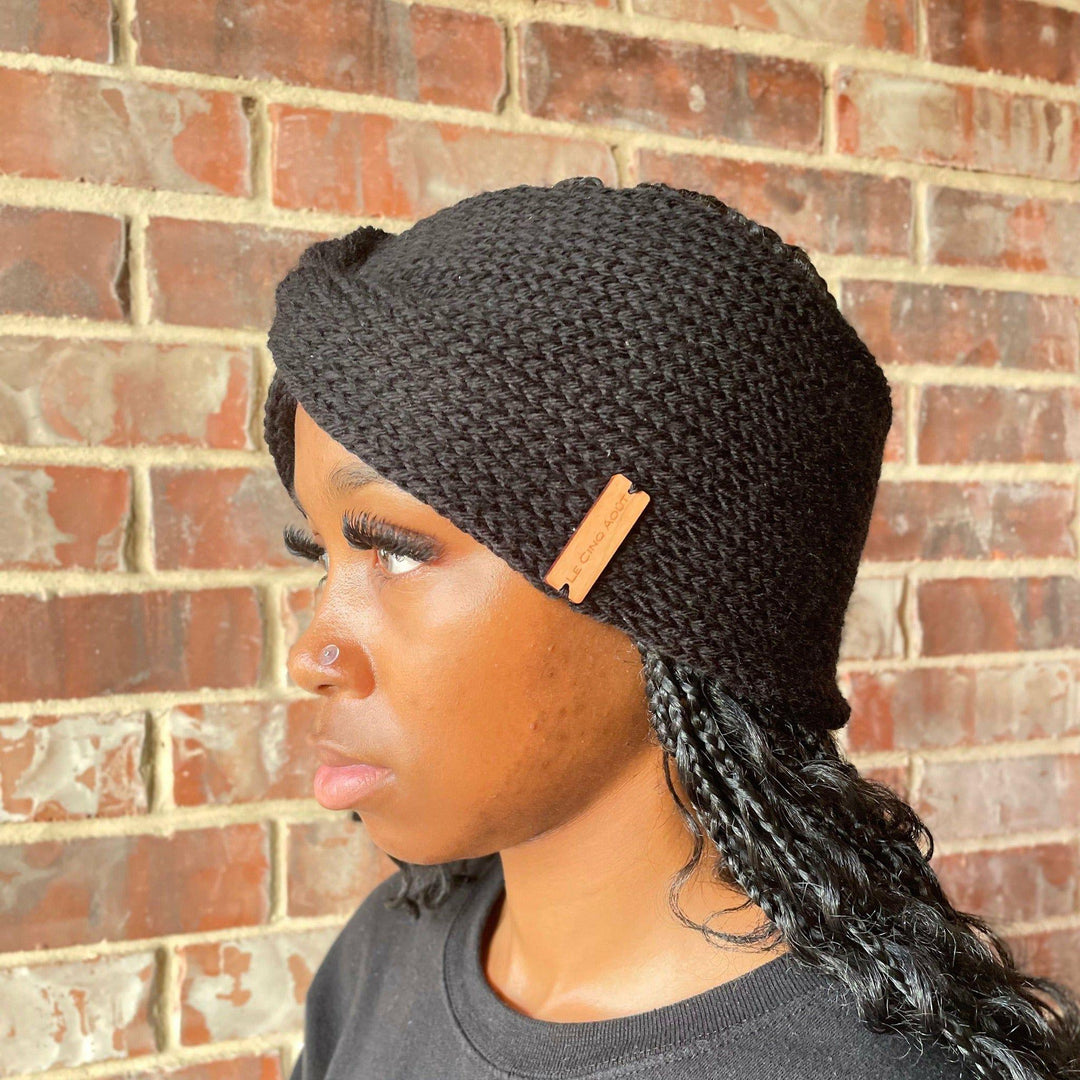 Black Ear Warmer
LCA|11701
---
Stay cozy and stylish this winter with our double-layer ear warmer. Designed to keep your ears warm and comfortable, this adult-sized ear warmer is crafted with high-quality and soft yarn, ensuring a snug fit. The material used is 100% acrylic, providing excellent warmth and durability.
Care Instructions:

To maintain the quality of your ear warmer, we recommend handwashing it with care and air drying it flat. This gentle method will help preserve the integrity of the yarn and ensure long-lasting wear.

Other Information:

Please note that each ear warmer is handmade, adding a unique touch to every piece. While the yarn may have variations, resulting in slight differences from the pictured item, rest assured that the overall design and functionality remain consistent. Embrace the individuality of your ear warmer, knowing that no two are exactly alike. Stay fashionably warm during outdoor adventures with our double-knit beanie ear warmer.