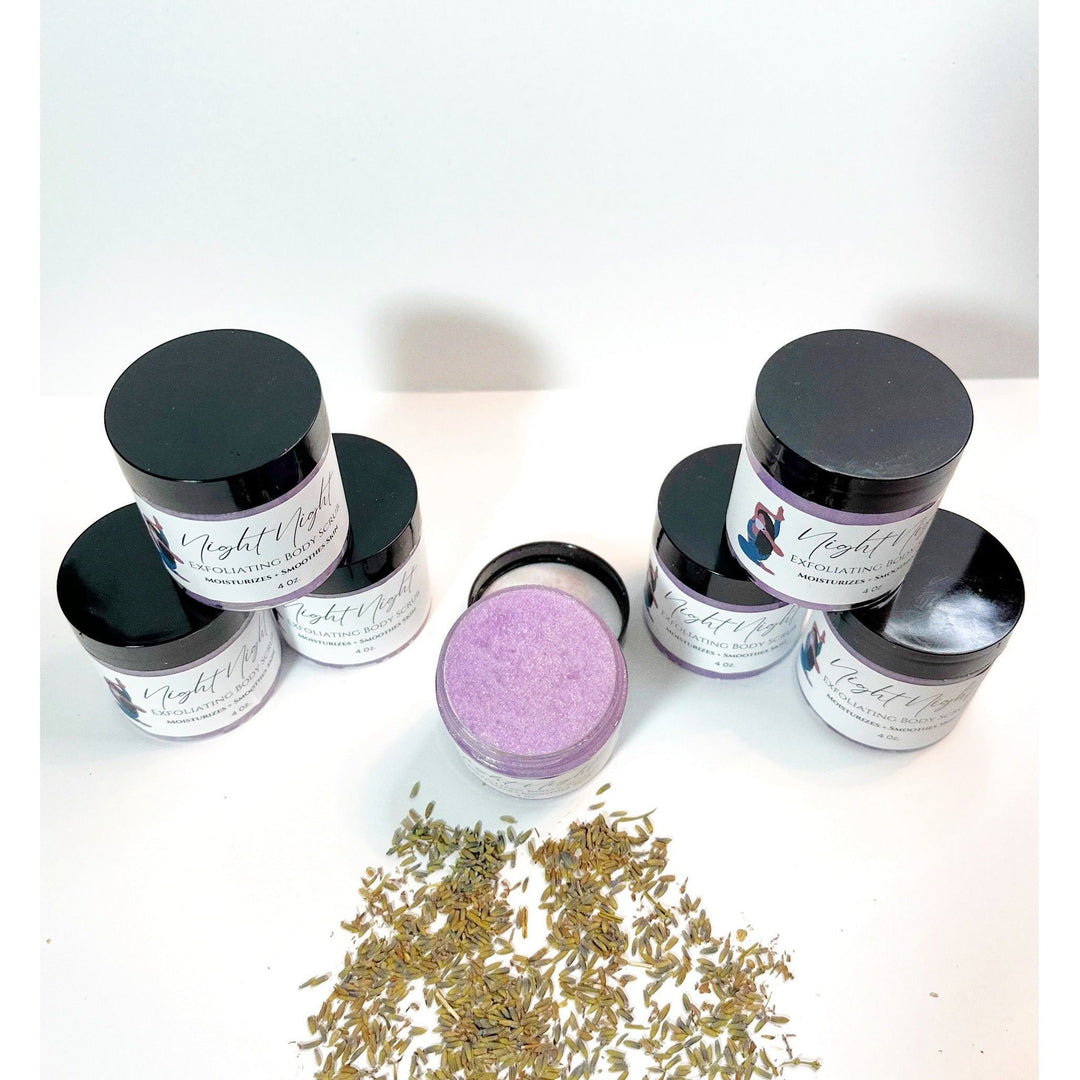 Night Night Exfoliating Body Scrub
LCA|11779
---
Indulge in the ultimate pampering experience with our Lavender Body Scrub. This 4 oz. container is packed with natural goodness to cleanse and exfoliate your body. Handmade with love and quality, our scrub contains organic cane sugar, olive oil, vitamin E, mica, and fragrance oil. We prioritize your safety, so don't forget to skin test before applying all over. Treat yourself to luxury and reveal silky smooth skin.
To achieve baby-soft skin, follow these simple steps:
Ensure your skin is clean and damp.
Take a generous amount of our Lavender Body Scrub and apply it to your skin.
Massage the scrub onto your skin using back-and-forth motions for at least 15-20 seconds.
After 20 seconds, rinse off the scrub with warm water.
Gently pat your skin dry with a towel.
Admire and enjoy your newly rejuvenated and silky-smooth skin!
For optimal results, we recommend using the body scrub 2-3 times a week. Pamper yourself and revel in the luxurious experience of our Lavender Body Scrub.