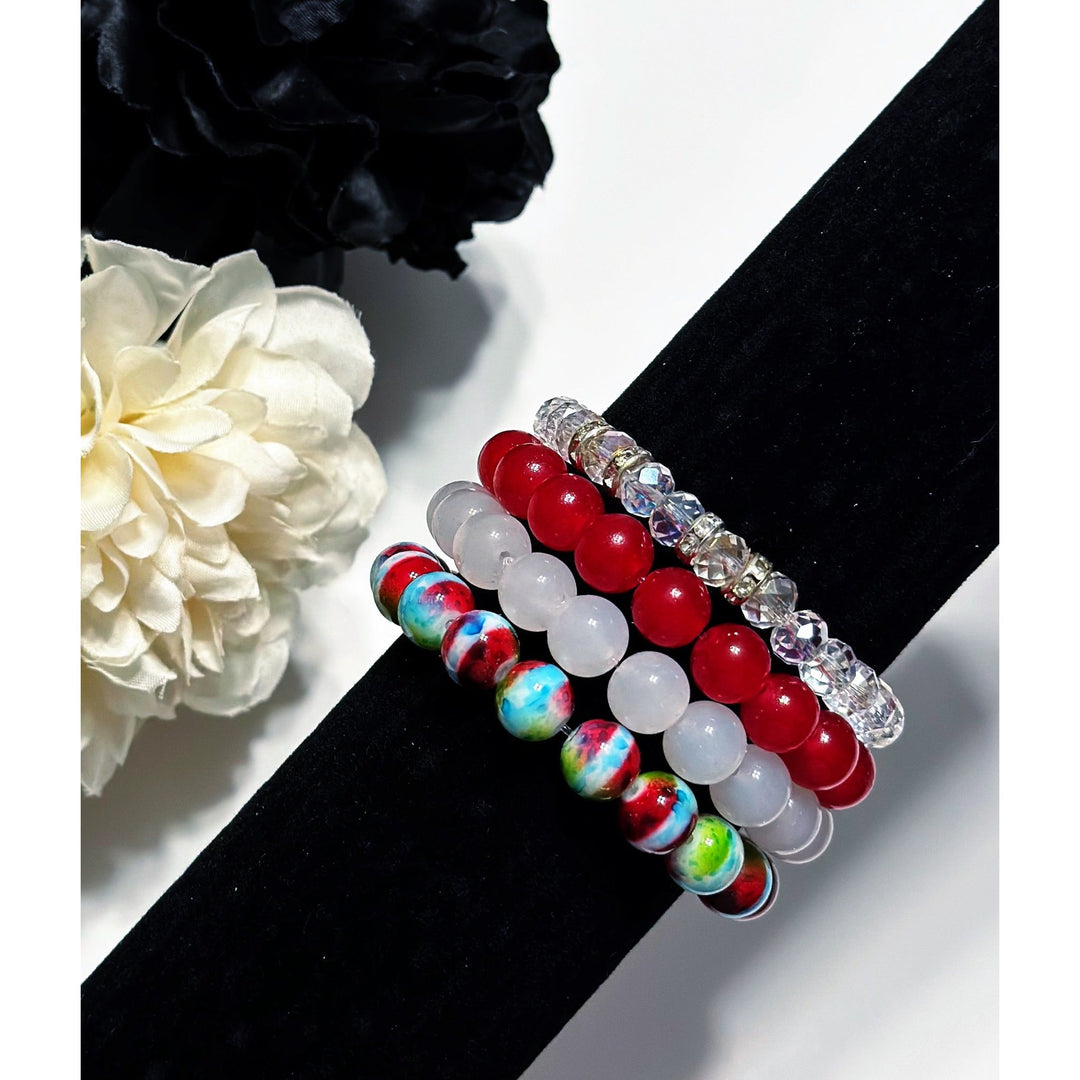 Kiwi Strawberry 4pc Bracelet Set
LCA|0446
---
Introducing our stunning 4pc Bracelet Set – a perfect blend of style, versatility, and elegance. Elevate your accessory game with this curated collection designed to complement any outfit and occasion.

Crafted with precision and passion, each bracelet in this set is a unique statement piece on its own, and together they create a harmonious symphony of fashion. The set features a diverse range of styles, ensuring you have the perfect bracelet for every mood and ensemble.

The first bracelet boasts a delicate chain adorned with shimmering charms, adding a touch of sophistication to your wrist. Its subtle sparkle catches the light, making it an ideal companion for both day and night events.

The second bracelet is a beaded masterpiece, showcasing a fusion of colors and textures. The carefully selected beads create a mesmerizing pattern, capturing the essence of bohemian chic. Whether you're attending a music festival or a casual brunch, this bracelet effortlessly complements your free-spirited style.

For a touch of minimalist elegance, the third bracelet features a sleek leather band with a discreet yet stylish metallic accent. Perfect for the modern and sophisticated individual, this piece seamlessly transitions from the workplace to a night out on the town.

Last but not least, the fourth bracelet embraces the charm of natural stones, each carefully chosen for its unique beauty. The earthy tones and organic textures make this bracelet an embodiment of nature's elegance, adding a touch of grounded glamour to your ensemble.

Embrace the freedom to mix and match these bracelets to suit your mood and style. Wear them together for a bold and expressive look or individually for a more understated elegance. With our 4pc Bracelet Set, you're not just wearing accessories – you're telling a story through style. Elevate your fashion game with this versatile and exquisite collection today.