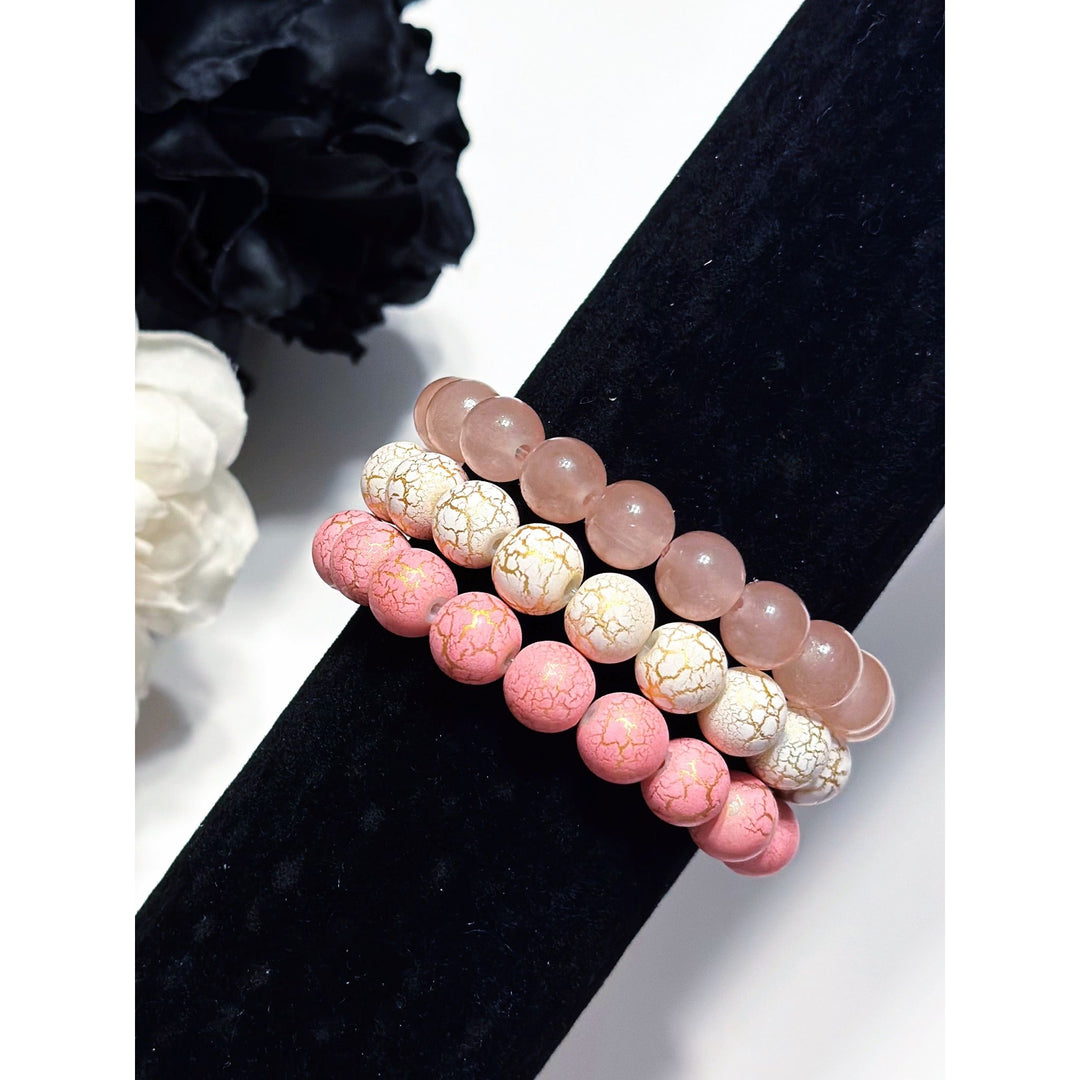 Pink Starburst 3pc Bracelet Set
LCA|0449
---
Introducing our exquisite 3pc Bracelet Set, a perfect fusion of elegance and versatility that adds a touch of sophistication to any ensemble. Crafted with meticulous attention to detail, this set is designed to complement your unique style and enhance your overall look.

Each bracelet in this curated collection is made from high-quality materials to ensure durability and lasting beauty. The set includes a variety of styles, allowing you to mix and match or wear them individually, creating endless possibilities for expressing your personal taste.

The first bracelet features a delicate chain adorned with shimmering cubic zirconia accents, providing a subtle and refined sparkle that effortlessly transitions from day to night. The second bracelet boasts a beaded design with polished gemstones, adding a pop of color and a natural, earthy charm. Completing the trio is a sleek and minimalist cuff bracelet, perfect for those moments when you crave a touch of modern sophistication.

Whether you're dressing up for a special occasion or adding a subtle flair to your everyday attire, this 3pc Bracelet Set is the ideal accessory. The adjustable clasps ensure a comfortable fit for any wrist size, and the durable construction guarantees long-lasting wear.

Treat yourself or surprise a loved one with this versatile and chic bracelet set that effortlessly elevates any outfit. Embrace the artistry of accessorizing with our 3pc Bracelet Set – because style is a reflection of your unique personality.