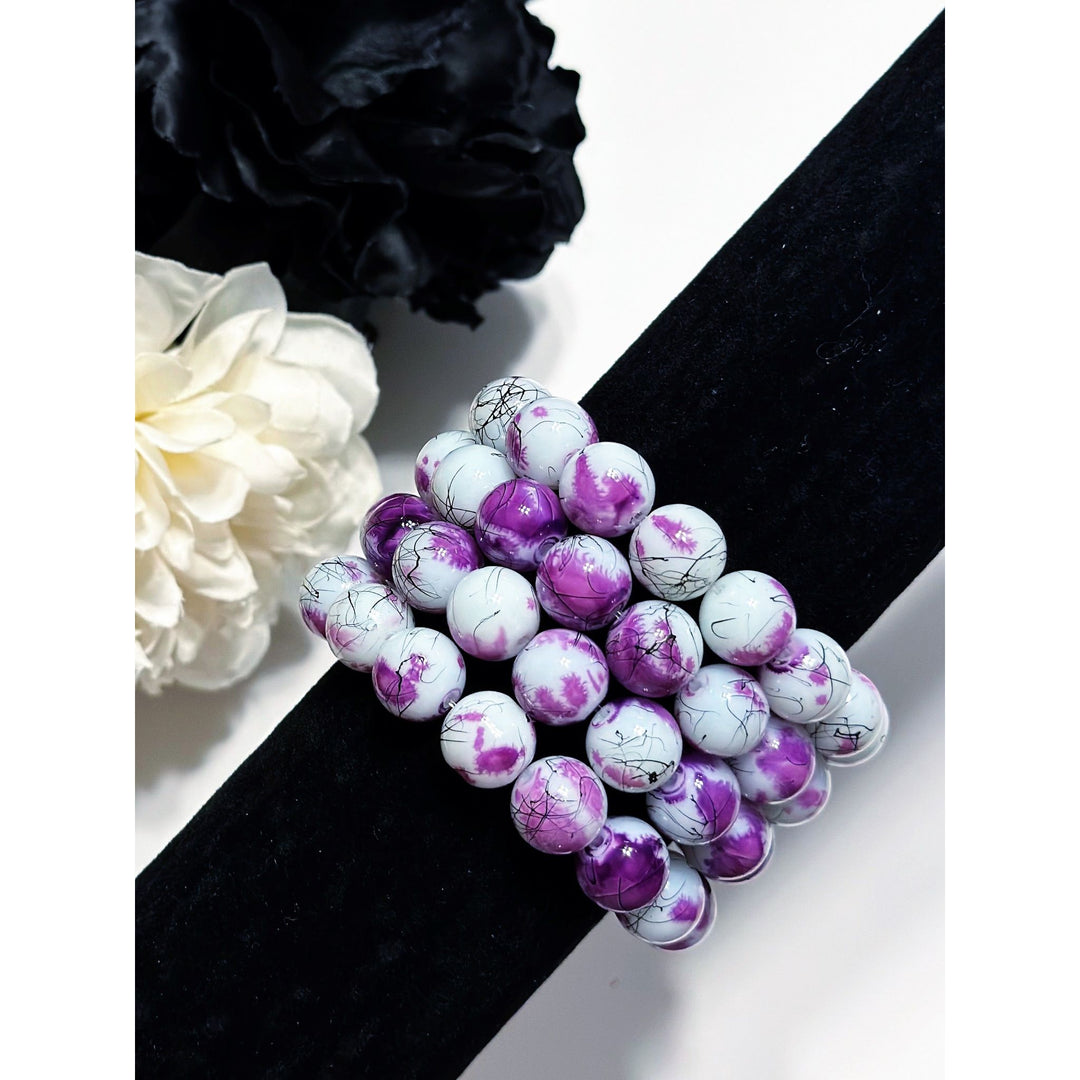 Plush Plum Bracelets
LCA|0451
---
Introducing our exquisite 1pc Bracelet – a perfect blend of sophistication and style that effortlessly complements your unique personality. Crafted with meticulous attention to detail, this bracelet is a true embodiment of timeless elegance.

Materials Matter:
This bracelet is crafted from high-quality materials, combining durability with a touch of luxury. The carefully selected materials ensure not only a lasting accessory but also one that radiates a refined charm.

Design Excellence:
Elegance meets versatility in the design of this bracelet. Whether you're attending a special event or simply adding a touch of flair to your everyday ensemble, the 1pc Bracelet effortlessly transitions from day to night. Its sleek and minimalistic design makes it a versatile piece that can be paired with both casual and formal outfits.

Comfortable Fit:
Designed for your comfort, the bracelet is adjustable to ensure a perfect fit for any wrist size. The lightweight construction adds to the ease of wear, allowing you to adorn yourself with this accessory all day long without any discomfort.

Subtle Statement:
Sometimes, it's the understated pieces that make the boldest statements. The 1pc Bracelet is a subtle yet impactful addition to your jewelry collection, drawing attention without overpowering your overall look. Let its refined simplicity speak volumes about your taste and style.

Perfect Gift:
Looking for the ideal gift for a loved one or a special someone? The 1pc Bracelet comes beautifully packaged, ready to be presented as a thoughtful and stylish gift. Whether it's a birthday, anniversary, or just a token of appreciation, this bracelet is sure to leave a lasting impression.

Elevate your accessory game with the 1pc Bracelet – a timeless piece that transcends trends and adds a touch of sophistication to every moment.